O Apoio à Investigação tem como missão auxiliar as atividades científicas da Faculdade de Direito da Universidade de Lisboa, especialmente quanto à conceção, organização e acompanhamento de projectos científicos, académicos e editoriais da Faculdade, dos seus institutos e centros de investigação.
No ambito do compromisso com a internacionalização, a Faculdade de Direito divulga aos seus docentes e investigadores as chamadas para a apresentação de artigos em eventos e revistas de prestígio académico, bem como oportunidades de financiamentos de projetos e visitas de investigação em centros de pesquisa de excelência.
Contacto: investigacao@fd.ulisboa.pt
Localização: Biblioteca – Serviços Técnicos
Chamadas e Candidaturas
[28.11.18] LMU Research Fellowships (Postdoctoral)
The LMU Research Fellowship Program is directed at candidates from all fields of research who have recently completed their doctoral studies with outstanding results. Our program is designed to promote the career development of early-career postdoctoral researchers and to support them in building international networks of collaboration.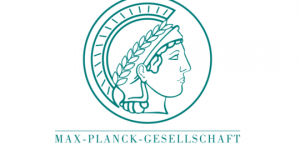 [18.10.18] Max Planck Research Groups
Since 1969 the Max-Planck-Gesellschaft has supported many talented young scientists and researchers through its Max Planck Research Groups, providing them with the opportunity to lay the stepping stones for a successful career in science by assuming responsibility for research early on in their career. An overwhelming majority of Max Planck Research Group leaders has very successfully proceeded to full professorships at German universities or abroad after their term, and a significant part also has been appointed as a Max Planck Director later on.

The standard setting and contract conditions for Max Planck Research Groups are as follows:

the group leader position (W2; approximately equivalent to assistant or associate professor position without tenure)
Postdoc position(s)
PhD positions
Technical Assistant position(s) as far as necessary
internationally competitive start-up package for equipment
adequate budget for consumables and running costs

The Max-Planck-Gesellschaft offers high flexibility in the use of the allotted money, allowing the group leaders to assign their budget individually according to need. The contract will be for 5 years plus a possible start-up phase. Limited extensions are possible after positive evaluation.
[15.10.18] Postdoctoral Fellowships at Université libre de Bruxelles – Marie Curie Actions COFUND
Individual Fellowship at the Université libre de Bruxelles, IF@ULB, is a comprehensive fellowship
programme providing excellent experienced researchers the opportunity to conduct frontier research
and receive diversified training in an environment of scientific excellence and state-of-the-art facilities,
under the supervision of renowned academics and with the support of an extensive collaboration
network of academic and non-academic institutions. IF@ULB is funded in part by ULB and in part by the
European Commission through the Marie-Skodowska Curie COFUND Programme.

Eligibility:

Applicants of any age and of any nationality are eligible.
 Eligible applicants are experienced researchers:
 with a PhD degree and maximum 7 years of post-doctoral experience at the
date of the call deadline or
 without a PhD but a documented full-time equivalent research experience
of minimum 4 and maximum 11 years at the date of the call deadline.
 Full-time equivalent research experience is measured from the date when a
researcher obtained the degree allowing him or her to embark on a doctorate.
This needs to be proven by the employment (or equivalent) contracts.

[15.11.18] Research Grants – Cotutelle Doctoral Programmes
DAAD research grants provide foreign doctoral candidates and young academics and scientists with an opportunity to carry out research or continue their education in Germany. There are funding programmes for various qualification phases and stages in a career. The grants also promote the exchange of experience and networking amongst colleagues.

[24.08.18] Visiting Fellowships 2019-2020 at University of Oxford
Each year the College offers a number of Visiting Fellowships to people who intend to engage in study and research in Oxford and are prepared to participate in the academic life of the College. Visiting Fellows are expected to be resident in Oxford during the tenure of the Fellowship. A Visiting Fellow may be elected for a period of one, two, or three terms within the Oxford academic year. Three term applications are particularly welcome. The dates of term at Oxford for 2019–2020 are:
Michaelmas Term (from Sunday, 13 October to Saturday, 7 December, 2019)
Hilary Term (from Sunday, 19 January to Saturday, 14 March, 2020)
Trinity Term (from Sunday, 26 April to Saturday, 20 June, 2020)
Direito Internacional
[01.11.18] Call for papers: The League of Nations and International law
[30.09.18] Call for papers: 7th Forum of African Union Commission on International Law (AUCIL)
[30.09.18] Call for papers: 2019 ESIL Research Forum, Göttingen
[07.09.18] Researcher in Private International Law at The Asser Institute
[31.08.18] Call for papers: International Law and Conflict at Sea at The Stockton Center for International Law
[20.08.18] Research Fellow in Private International Law at British Institute of International and Comparative Law
[14.08.18] The Past, Present and Future of the International Criminal Court at The International Nuremberg Principles Academy
[06.08.18] Researcher at The Geneva Academy
[31.07.18] Senior Postdoctoral Researcher at Käte Hamburger Kolleg/Centre for Global Cooperation Research 
[15.07.18] Research Fellowships 2019/2020 at The Käte Hamburger Kolleg/Centre for Global Cooperation Research
[02.07.18] Interdisciplinary Doctoral Symposium Democracy, Rule of Law and Human Rights in Europe and the World in Times of Contestation
[30.06.18] Call for papers – Health and the Environment in International Law: Actors, Norms and Responsibilities (Max Planck Institute for Comparative Public Law)
[11.06.18] Fellowship Programme For Human Rights Defenders 2018 at  T.M.C. Asser Institute
Direitos Humanos
Direito Europeu
[01.10.18]  Call for papers: European Data Protection Law Review (EDPL)
[15.09.18] Call for submissions to 1st Young Researchers Workshop at The King's College London Centre of European Law (CEL)
[30.06.18] Call for papers: EU external relations: Tackling global challenges?
[04.06.18] Call for Research Associate (The European Policies Research Centre – University of Strathclyde)
Direito Civil & Comercial
[21.09.18] Call for papers: 8th International Conference of Latin American Studies Council of Asia and Oceania
[30.08.18] Postdoctoral at The University of Vienna
[23.07.18] Call for paper: Works of art qualified as "national treasures": limits to private property and export controls'
[20.07.18] Hulme Postdoctoral Fellowship in Land Law – University of Oxford
[16.07.18] Special Issue on Cybersecurity in International Arbitration
Direito Financeiro & Fiscal
[10.08.18] Post.doc. project: «Towards more stability, competitiveness and predictability in the financial sector» at University of Bergen
[30.06.18] Call for Papers: Economic Law and Economic Theory: Defining the Domain of "Law and Economics"
[05.06.18] Researcher – Dipartimento di Giurisprudenza dell'Università degli studi di Sassari – "State-owned companies' corporate governance"
[04.06.18] PhD Research Position in the field of financial standardization at Tilburg University
Teoria & História do Direito