O Apoio à Investigação tem como missão auxiliar as atividades científicas da Faculdade de Direito da Universidade de Lisboa, especialmente quanto à conceção, organização e acompanhamento de projectos científicos, académicos e editoriais da Faculdade, dos seus institutos e centros de investigação.
No ambito do compromisso com a internacionalização, a Faculdade de Direito divulga aos seus docentes e investigadores as chamadas para a apresentação de artigos em eventos e revistas de prestígio académico, bem como oportunidades de financiamentos de projetos e visitas de investigação em centros de pesquisa de excelência.
Contacto: investigacao@fd.ulisboa.pt
Localização: Biblioteca – Serviços Técnicos
Chamadas e Candidaturas
Programas & Financiamentos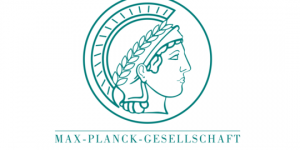 Announcement for Lise Meitner Group positions 2019
With its Lise Meitner Excellence Program, the Max-Planck-Gesellschaft particularly addresses excellent female scientists in an early stage of their scientific career, who have already demonstrated a record of independent and innovative research ideas.

The successful candidates will be offered a Lise Meitner Group at a suitable Max Planck Institute for an initial period of five years. This includes a W2 position (equivalent to an assistant or associate professor level) and additional resources for research positions, as well as a budget to realize the project. The total funding for a Lise Meitner Group is competitive with top start-up packages in international career development programs.

Applications accepted 15th February – 15th March 2019
Outros programas de financiamento à investigação:
Estados Unidos: Fulbright Foreign Student Program / Hubert H. Humphrey Fellowship Program
Reino Unido: British Chevening Scholarships
Alemanha: DAAD
Países Baixos: The Orange Knowledge Programme / The Holland Scholarship
Bélgica: Government of Flanders Master Mind Scholarships for International Students / VLIR-UOS Training and Masters Scholarships in Belgium
Suíça: Swiss Government Excellence Scholarships for Foreign Students
Suécia: Swedish Institute Scholarships for Global Professionals
Dinamarca: Denmark Government Scholarships for Non-EU Students
Itália: Italian Government Scholarships for Foreign Students
França: Eiffel Scholarships in France for International Students
Direito Internacional
[28.02.19] Call for papers – Procedural Rules of International Courts and Tribunals – The University of Roma "La Sapienza"
[15.01.19] Philosophical Perspectives on International Law
[14.01.19] Call for papers: 15th ESIL Annual Conference, Athens, 2019 – European Society of International Law
[15.12.18] Call for papers: International Community Law Review Journal: Is Customary International Law a Dancefloor?
[01.11.18] Call for papers: The League of Nations and International law
[30.09.18] Call for papers: 7th Forum of African Union Commission on International Law (AUCIL)
[30.09.18] Call for papers: 2019 ESIL Research Forum, Göttingen
[07.09.18] Researcher in Private International Law at The Asser Institute
[31.08.18] Call for papers: International Law and Conflict at Sea at The Stockton Center for International Law
[20.08.18] Research Fellow in Private International Law at British Institute of International and Comparative Law
[14.08.18] The Past, Present and Future of the International Criminal Court at The International Nuremberg Principles Academy
[06.08.18] Researcher at The Geneva Academy
[31.07.18] Senior Postdoctoral Researcher at Käte Hamburger Kolleg/Centre for Global Cooperation Research 
[15.07.18] Research Fellowships 2019/2020 at The Käte Hamburger Kolleg/Centre for Global Cooperation Research
[02.07.18] Interdisciplinary Doctoral Symposium Democracy, Rule of Law and Human Rights in Europe and the World in Times of Contestation
[30.06.18] Call for papers – Health and the Environment in International Law: Actors, Norms and Responsibilities (Max Planck Institute for Comparative Public Law)
[11.06.18] Fellowship Programme For Human Rights Defenders 2018 at  T.M.C. Asser Institute
Direitos Humanos
Direito Europeu
[01.10.18]  Call for papers: European Data Protection Law Review (EDPL)
[15.09.18] Call for submissions to 1st Young Researchers Workshop at The King's College London Centre of European Law (CEL)
[30.06.18] Call for papers: EU external relations: Tackling global challenges?
[04.06.18] Call for Research Associate (The European Policies Research Centre – University of Strathclyde)
Direito da Concorrência
[01.06.2019] Call for papers – The European Competition and Regulatory Law Review (CoRe)
Direito Civil & Comercial
[21.09.18] Call for papers: 8th International Conference of Latin American Studies Council of Asia and Oceania
[30.08.18] Postdoctoral at The University of Vienna
[23.07.18] Call for paper: Works of art qualified as "national treasures": limits to private property and export controls'
[20.07.18] Hulme Postdoctoral Fellowship in Land Law – University of Oxford
[16.07.18] Special Issue on Cybersecurity in International Arbitration
Direito Financeiro & Fiscal
[31.12.18] Post-doc in Finance and Real Estate at Maastricht University
[10.08.18] Post.doc. project: «Towards more stability, competitiveness and predictability in the financial sector» at University of Bergen
[30.06.18] Call for Papers: Economic Law and Economic Theory: Defining the Domain of "Law and Economics"
[05.06.18] Researcher – Dipartimento di Giurisprudenza dell'Università degli studi di Sassari – "State-owned companies' corporate governance"
[04.06.18] PhD Research Position in the field of financial standardization at Tilburg University
Teoria, Filosofia & História do Direito
[20.05.19] Postdoctoral Researcher at The University of Helsinki – Law and the Uses of the Past of the Centre of Excellence (CoE)